This weekend we took a little trip to Tilden Park in Berkeley to feed the animals at little farm and ride the Carousel with Steve, Monica, and TS. Here's a few pics of our lovely day.
Buying celery for the animals and lunch for our picnic.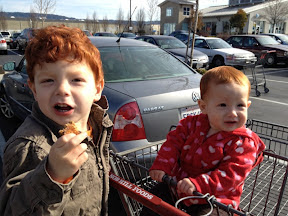 Feeding Goats.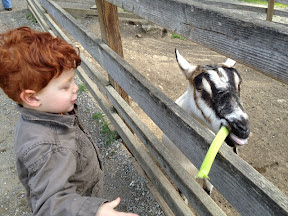 Nature lover.
Scarlett's first carousel ride. She seemed a little freaked out.